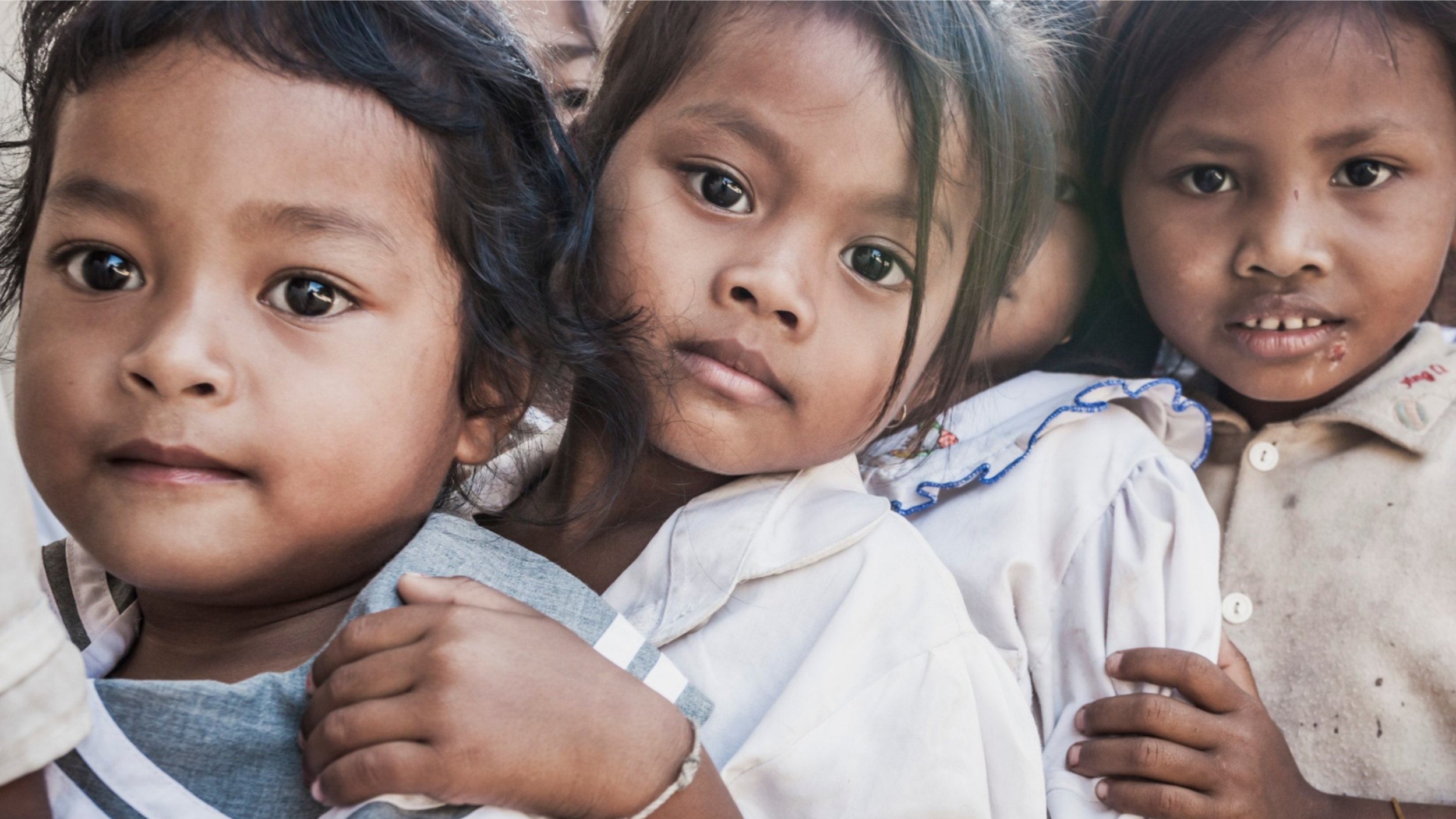 World of Difference is part of Rotary International, a worldwide team of everyday people that accomplish extraordinary outcomes because they choose to share their knowledge, skills, experience and time for the advancement of other communities - with all work being done by volunteers to ensure 100% of the money donated gets to the communities who need it most.
These tours offer ordinary people, students and organisations the opportunity to step out of their comfort zone and immerse themselves into another culture. We add opportunities to participate in community building activities with the locals as part of your sightseeing adventures.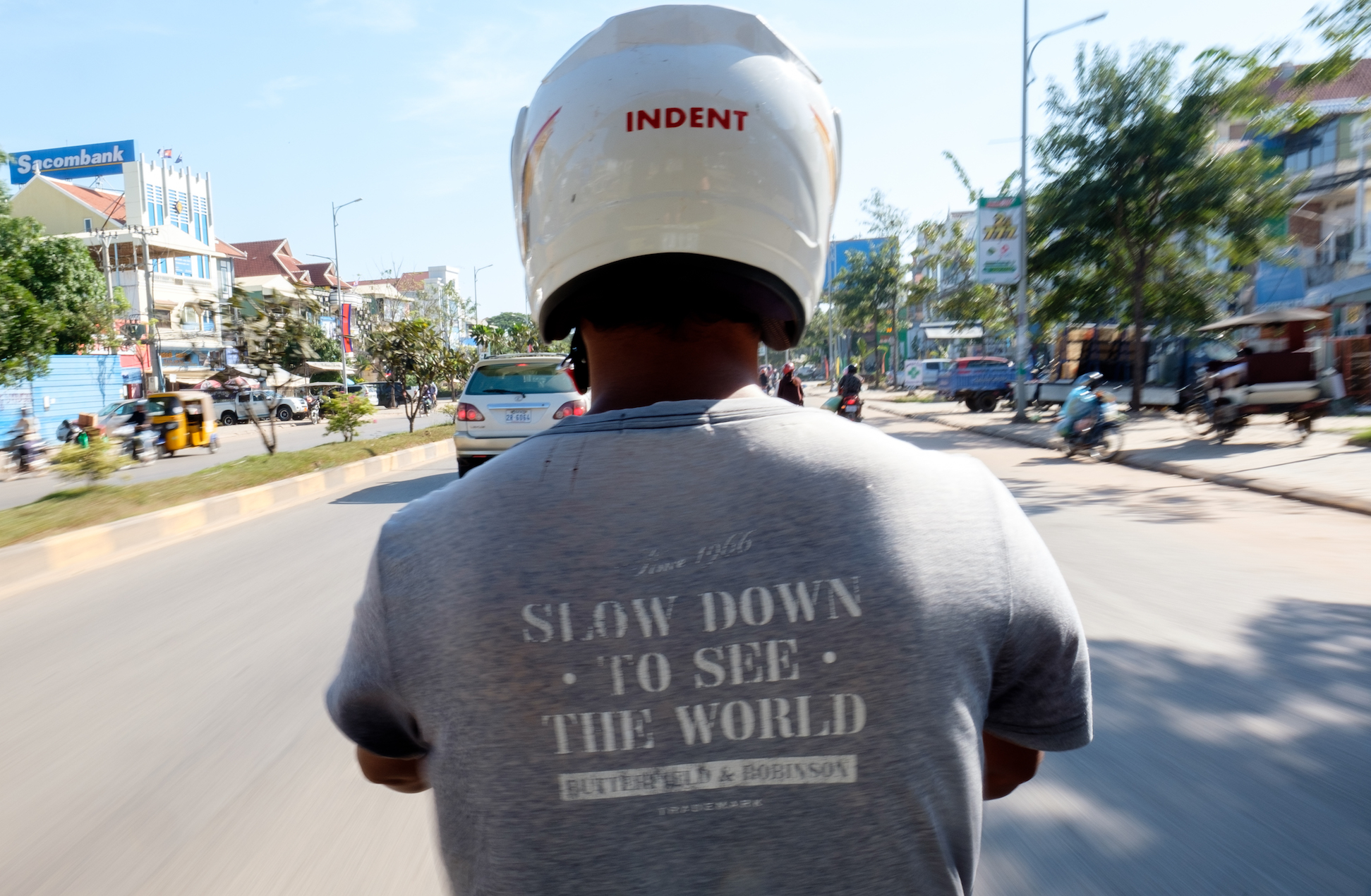 World of Difference
has been taking participants
on combined cultural,
donating and volunteering
trips to Cambodia since
November 2011.
Our Guide in Cambodia, Rithy Ann
Our guide in Cambodia is Rithy Ann. Anyone who meets Rithy finds him an inspiration.
Orphaned at 4 years of age, a survivor of genocide by Cambodian dictator Pol Pot Khmer Rouge regime, Rithy is able to bring to the tour a first-hand insight into the plight of his people during and post Pol Pot's tragic legacy. Having been raised by monks in a pagoda and then work as a professional tour guide at Cambodia's spectacular Angkor Wat, Rithy understands Cambodia's history, it's rich culture and the Buddhist philosophy that is second to none.
Today Rithy juggles his time between running his families pig farm, raising a family, taking World of Difference tours and through the help of Rotary is managing projects that are helping to rebuild his nation, in part to repay the Buddhist monks who nurtured him.
World of Difference offers students a unique opportunity to step out of their comfort zone and immerse themselves into another culture. During a World of Difference tour, students will experience the cultural diversity of the countries they visit, explore some of the country's most stunning sites, learn about its fascinating history and better themselves as a person as they grow through the process of making a World of Difference in the lives of others.
Through Working Together Tours, World of Difference offers adults and older students, accompanied by a guardian, an opportunity to contribute their skills, knowledge and experience to a community building activity that is being sought by a Cambodian community.
World of Difference tours are available to Rotarian's, non-Rotarian's, family groups, corporate groups, schoolies, university groups and schools who are looking for an exciting alternative to the World Challenge tours.
upcoming tours
An action plan was put into place so that a village can be self sustaining. We have on going humanitarian tours and child sponsorship for the 500 regular students in the village. Importantly the tours build on the efforts of the previous tours, and projects can be monitored, repairs made or modifications adopted as necessary.
learn more about schoolies tours
During the tours we visit schools and village communities in desperate need of water filtration, crops, livestock and bicycles. At the schools we undertake volunteering and donate school resources and clothing.
make a donation
All proceeds are used back for Rotary International projects and of course with a focus on the project's work in Cambodia. Donations are maximized because Rotarians voluntarily administer the project.
Our success means better lives for the communities we work with. We do more than donate and support, we teach and involve the local community to creating a lasting difference.
Beyond donating supplies, may it be teaching children the importance of dental hygiene or building a bridge that allows children to get to school during the wet season - we make sure our impact is sustainable.
With your help, our initiatives create opportunities for these communities.